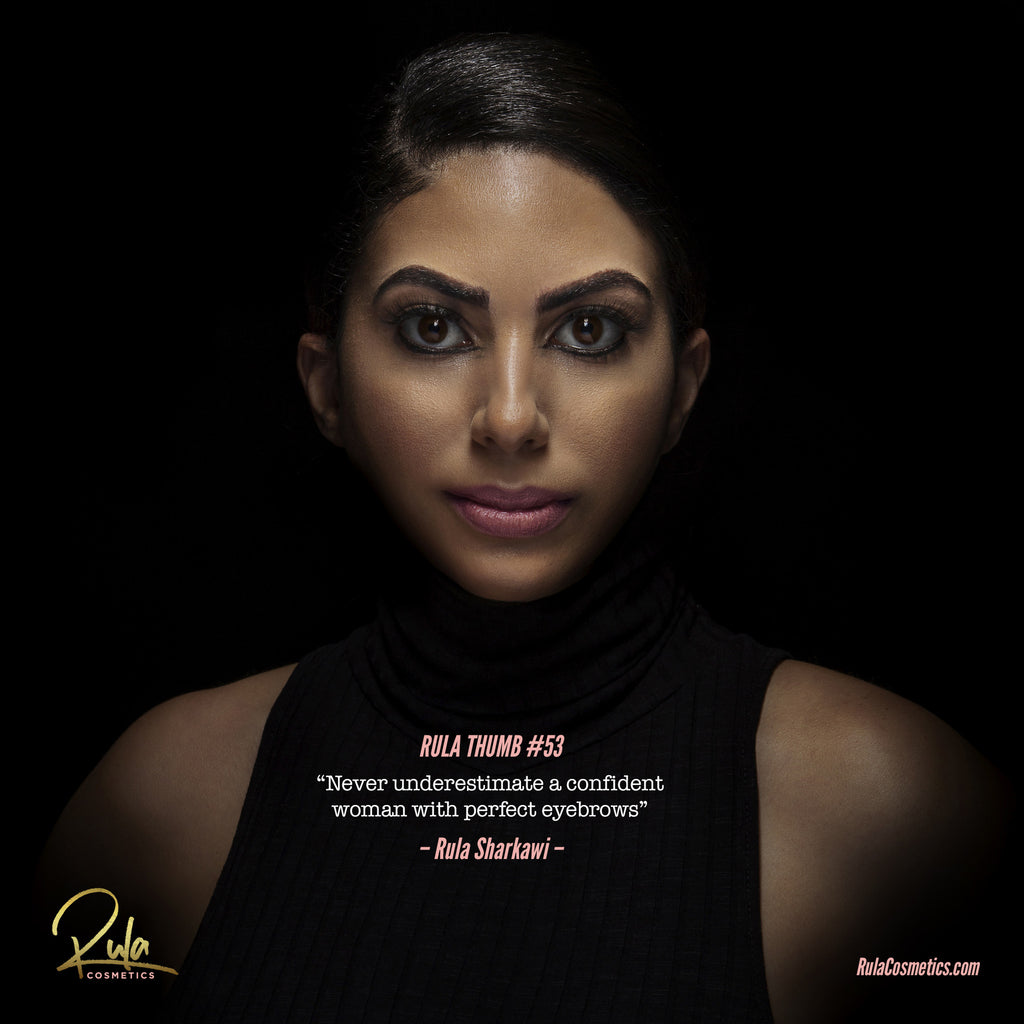 Someone once told me, "if you don't like what's in front of you – create something new" – so that's just what I did. Say hello to Rula Cosmetics, a passion project that's been many years in the making!
It all began more than 11 years ago when I dived headfirst into the skincare industry. I knew I had found my calling because I loved every aspect of it. I didn't just love the products, I loved connecting and educating my clients on their skin-types, and in turn, watching them become more empowered and comfortable in their own skin. I began teaching each woman how to properly care for her skin, and more importantly, how to maintain a natural full brow. That's right, ladies, I've been studying the "art of brows" long before it was a thing!
Cut to several years later when I found myself at a crossroads. I was suggesting brow products to my clients that I didn't prefer myself? I had so much experience and expertise, yet I couldn't find a brand that I could truly stand behind? So, I figured, why not create my own? Thus, Rula Cosmetics and my line of brow products were born.
I've spent a long time crafting this brand and I couldn't be more proud of my product. I've successfully created a product that utilizes high quality ingredients to help nourish and maintain the brow, block skin irritation after waxing and threading sessions, and of course – make those brows look as amazing as humanly possible – all at an affordable price.
 Why am I really doing all of this? I believe that every woman deserves to feel powerful and comfortable in her own skin, and if my naturally unique palettes and brow expertise can be of any assistance in that – well then, I've done my job.
Welcome to Rula World, ladies! Get ready to rule your world.
Talk to you soon,
Rula.
Rula Thumb #53: Never underestimate a confident woman with perfect eyebrows.